BOY SCOUTS OF AMERICA

Okaw Valley Council

KASKASKIA
DISTRICT
LAST UPDATE: January 14, 2000
MUSEUMS and HISTORY
LINKS PAGE
Because many of the sites do not have Logos, only the text addresses
are linked. the picture files are included to add interest to the site.
---
SCOUTING HISTORY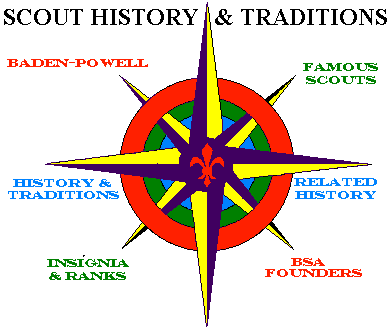 ---
If you have any sites that you think
I should add to this list please
E-mail me by clicking on the image
to the right.

Enjoy the links!
You will find that many of them
have links, to links, to links ...
UPDATES:
New Page August 8, 1999
01/14/2000: Added new code so that all links to other websites opens
on new blank pages instead of within the Kaskaskia frames format.
01/14/2000: Checked all links to assure they are operational.